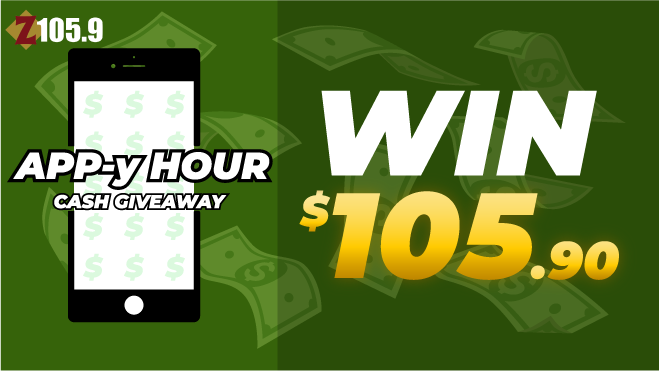 Z105.9 is giving you a chance to win $105.90 every weekday during APP-y Hour and on Tuesdays, we are going to double that amount! That means you could win up to $211.80 just for having the Z105.9 App!
To win, download the Z105.9 App from the Apple or Android app store. Make sure you allow notifications so that we can send you the APP-y Hour code.
Each weekday, we'll send out a unique code to your Z105.9 App during APP-y Hour.
When you get the code, enter it in the Z105.9 Rewards Club for your chance to win the daily prize! Each day we'll draw a winner from the entries received.
The fun starts on Monday, September 27th so get the app today!
CLICK HERE TO ENTER APP-Y HOUR CODE
Download the Z105.9 App in your device's App Store: