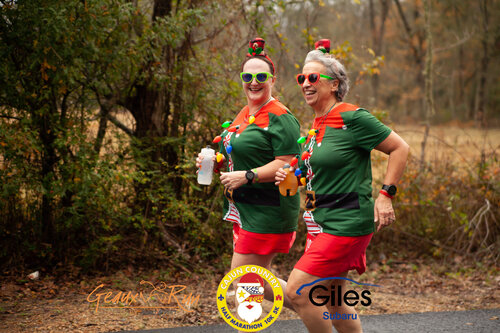 The Cajun Country Run is Saturday, December 11, 2021 at Acadiana Park. This is Acadiana's Oldest Half Marathon. It is a USATF certified road race. Register at latrail.org or visit CajunCountry.run
If the 13.1 miles is a little more than you are ready for, you can complete in another race. There are five racing events: The half Marathon, 10k Road, 10k Trail Run, 5k Road, and 5k Trail Run.
Prizes include the homemade alligator head trophy awarded to top finishers in several categories. Other prizes will be given to the Best dressed Santa. Don't be afraid to get festive!
The Cajun Country Run supports T.R.A.I.L.'s community projects. T.R.A.I.L is a nonprofit in Lafayette, LA that is dedicated to building and improving outdoor recreation. T.R.A.I.L has volunteer opportunities. Sign up to help with this event or others. Click here to find out more.