Tony Neal set out just under a decade ago to change the culture of DJ coalitions across the country and succeed beyond even his own imagination. His vision was made a reality when he founded the CORE DJs Worldwide. With Tony's executive leadership, the CORE DJs Worldwide successfully put the responsibility of breaking that fresh new artist, song or genre in music back on the hands of the DJ. Tony Neal began to DJ as a hobby at the age of 15, and has been behind the tables ever since.
Beginning the Core DJs Worldwide has placed Tony in a position to be one of the most influential people in Hip-Hop as well as, given him an opportunity to accomplish many goals.
Tony is well on his way toward building this legacy. HIs hometown of Milwaukee has already dedicated a day to him, which just happens to be September 14, his birthday. In true Virgo fashion, he executes a Virgo Tour that begins and ends in Milwaukee. Milwaukee is his hometown, but he also has a key to the city of Dallas, TX and Myrtle Beach, SC. It remains to be seen the total impact Tony Neal will leave on the music industry, with his contribution of The Core DJs, but all signs point toward greatness! The consistently growing international strength and branding power of The Core DJs Worldwide present an endless opportunity for Tony Neal to continue on his quest of innovation and influence on the world's view of the DJ.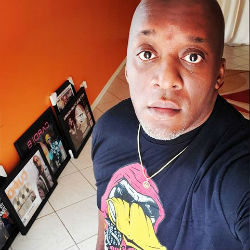 Sat | 9p – 12a
---