Tony Woods radio career started in his home town of Columbus, Ohio. He is an Alumni of Southern California University, and always wanted to be in Louisiana but made stops at Houston's KMJQ/KBXX, Milwaukee's WKKV, Shreveport's KMJJ, Dayton, OH. WROU and KDES Palm Springs, Ca., to name a few.
First, Tony is a U.S. Army Veteran who served stateside and overseas in Stuttgart, Germany. He is the proud father to his 18-year-old daughter Sylvia and 9-year-old son Myson. (get it? My son.)
Tony worked for a station briefly in Lafayette, La back in 2006. "I loved it in Lafayette when I was here before! It was only a few months though; but I intend for my stay to be considerably longer this time around at Z105.9".
Tune in Monday-Friday from 2p.m. until 6 p.m. for information, laughs, hot tracks and throwbacks!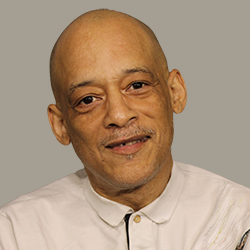 Mon-Fri | 2p – 6p
---