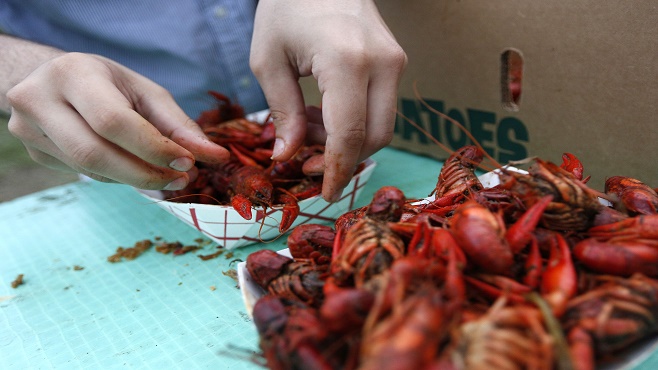 The 36th annual Crawfish Etouffee Cookoff is coming! It's presented by the Eunice Chamber of Commerce in cooperation with the City of Eunice on March 25th & 26th. Things kick off Saturday night at 8 with a dance at the Barn at Lakeview Park and Beach, 1717 Veterans Memorial Highway.

The Main event will be Sunday, March 26th, at the Pavilion, 651 Samuel drive. Things get underway at 10 am. Admission and parking are free. The competition will be in 3 categories, Amateur, professional, and club or organization. There will also be a booth decorating competition as well. Winners will be announced at 3:30.

Live music will be provided by Steve Riley & the Mamou Playboys, Jason Frey & Lagniappe, and the Burke Riley Cajun Quintet.
For more details, 337-457- 2565, or e-mail [email protected]

Source: Eunice Chamber of Commerce