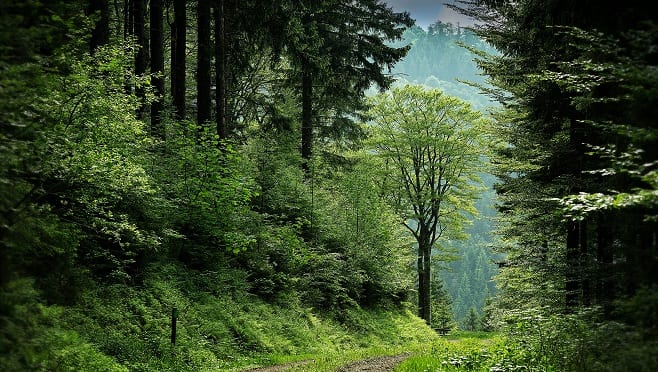 Photo by mali maeder from Pexels
Are you still trying to lose weight? But you just cannot seem to resist that candy bar. Or maybe, your addiction is smoking. It never fails, you spend your afternoon break outside next to an ashtray. If you have an unhealthy addiction or craving to something, and you want to the cravings to stop. You may have to move a place with a view of the forest.
According to new research, if you have a daily view of trees and grass, it will reduce cravings for unhealthy things! That's right. Seeing plants, grass and a forest will make it easier to resist alcohol, cigarettes and junk food. And don't worry, if you are absolutely terrified of bugs and critters, you will not have to travel through a rugged forest. According to this research, you only have to look at greenery to feel the effects.
In today's world, most people have to travel to see plant life. Most of life happens indoors thanks to technology. Many people work from home or live in a city surrounded by buildings. Most Americans have to wait to take a vacation to venture out into the wildlife.
Researchers from Plymouth University found a link between looking at nature and cravings. The more you look at nature the less you crave the unhealthy stuff.  Other studies have already determined that being outdoors is good for overall well-being. When you are outside, surrounded by wildlife and greenery, you will feel less stress and a boost of happiness.
Scientists are hoping this will encourage certain establishments to incorporate green spaces to help those suffering from addiction.
So the next time you feel like eating a doughnut, just take a walk in a garden or stop and look a tree.
Study Finds – Views of Greenery From Home