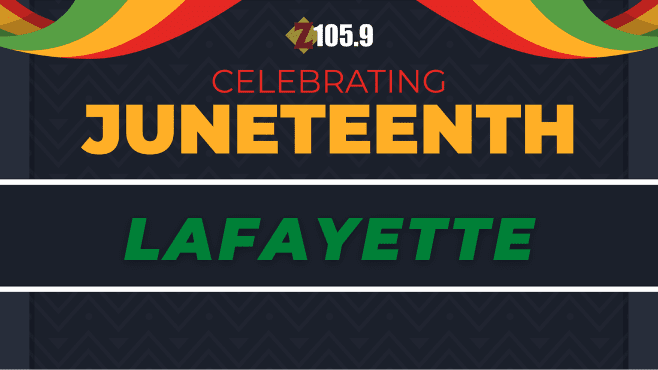 It's time to celebrate Juneteenth Independence Day! Juneteenth also known as Freedom Day, is the oldest known celebration commemorating the ending of slavery in the United States. Juneteenth today honors African American freedom and achievement while encouraging self development and respect for all cultures.
The Southwest Louisiana (SWLA) Juneteenth Committee's commemorates the ending of slavery in the United States by acknowledging the joys of liberty, educating the community about African American heritage, and by promoting positive culture interaction.
The SWLA Juneteenth Committee hosts various events in honor of Juneteenth including the Juneteenth Music Festival. The events you could look forward to attend includes:
June 14, 10:30am Juneteenth Proclamation, Atrium at Lafayette City Parish Hall Lafayette, La
June 15, 6:00pm Juneteenth Housing Seminar, via Zoom; 40 Acres & a mule
June17, 10:00am Juneteenth Job Fair, Clifton Chenier Center, 220 W. Willow St. Lafayette, La
June 17 6:00pm Juneteenth Commemoration, 735 Jefferson St. Lafayette, La
June 18, 7:20am Juneteenth Sickle Cell Anemia Walk Lafayette, La
June 18, 9:00am -9:00pm SWLA Opening Ceremony & Juneteenth Festival, 2700 LA Ave, Lafayette, La
June 19, 1;00pm Gospel on the Lawn; 2700 Louisiana Ave, Lafayette, La
June 19, 3:00pm True Friends of La Pointe, True Friends Hall, St. Martinville, La
June 22, 12:00pm-7:00pm, Juneteenth Play "The Juneteenth Story", 101 W.Vermilion St. Lafayette, La
For anymore information about these events, or to schedule an interview with a member of SWLA Juneteenth Committee, contact Susannah Johnson Malbreaux at 337-212-1950 or email: [email protected].