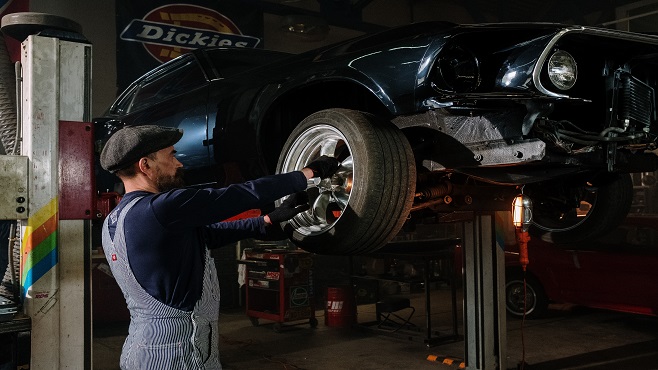 The Better Business Bureau serving Acadiana has been alerted to a scam popping up in the Acadiana Region that involves parking lot repairs. Be wary of strangers claiming to fix a dent on your vehicle.
This is how the scam operates. A stranger will approach you offering assistance to fix a blemish on your car charging a cheap price. This person may also pretend to be a small local business. In the end the scam artist damages the vehicle and escapes with your money. Some victims reported that the fake repair person drilled holes into the car and covered the holes with hard to remove black putty. And when confronted about the new damaged, the fake repair person responded with aggressive behavior.
How to Avoid Repair Scams from Brigette Trevino of the BBB.org:
If a random person approaches you offering a service, be careful and ask questions. Do research. See if the company this person represents actually exists. Keep in mind, if a deal is too good to be true, it is probably a scam.
If someone is pressuring you to spend money, this is a red flag. Scam artists will usually try to pressure their victim into spending money. If they demand full payment upfront for a service that you did not seek out, it is most likely a trick.

Always research everything. Do a quick check on repairmen and repair companies before agreeing to any type of service. You could even ask for references of satisfied customers. If the person offering is impatient and does not want to offer verification, it could be a scam.
Find valuable information at BBB.org/AvoidScams.
"Look for the Seal" and Start with Trust®. BBB Serving Acadiana works for a trustworthy marketplace by maintaining standards for truthful advertising, investigating and exposing fraud against consumers and businesses.
Please contact Better Business Bureau at bbb.org or (337) 981-3497 24 hours a day for information on businesses throughout North America.
BBB Serving Acadiana services the parishes of Acadia, Evangeline, Iberia, Lafayette, St. Martin, St. Landry and Vermilion.
SOURCE: BBB.ORG