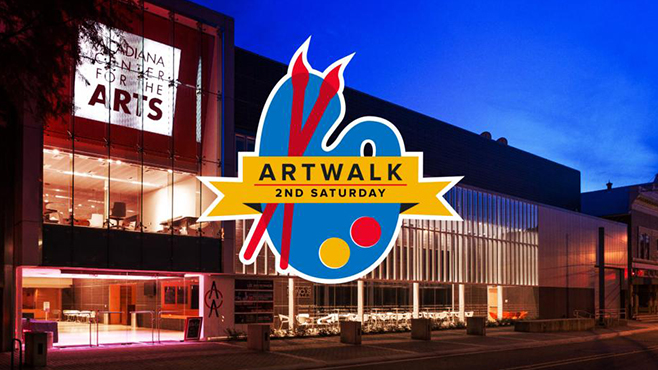 Artwalk is BACK this Saturday June 13th!
This is the first Artwalk since the initial COVID-19 shutdown, and they are taking extra safety precautions to provide a safe environment for everyone. Please take note of the safety guidelines below before you head to Artwalk this weekend:
West Vermilion St in front of AcA will be closed 4pm-9pm to accommodate extra space for "social distancing" while still keeping the ArtWalk experience alive.
Please be respectful of others and follow safe guidelines when visiting ArtWalk participating businesses. Wash your hands frequently, wear a mask that covers your face and nose, maintain a safe distance, and stay home if you are not feeling well!
AcA policy requires masks for all patrons inside the building for the entirety of their visit during June's ArtWalk.
Here are details from the press release about all of the wonderful things to enjoy while you're there!
ArtWalk at AcA
Acadiana Center for the Arts will reopen their doors this Saturday at ArtWalk. AcA is highlighting artists of color and local artist collective Willingly Rejected will perform on the street with live music, painting, and dance.

Learn more on the ACA website.

Check out the new mural at Parc de Lafayette!
The secluded and serene Parc De Lafayette has a new splash of color thanks to the Downtown Development Authority! Pass by the Parc next door to Wurst Biergarten to check out the new mural by Marc Verret.

Exotic Animal Scavenger Hunt
Channel your inner explorer and join Schoolhouse Safari for an ArtWalk scavenger hunt! The free and family-friendly event will send you on an adventure around Downtown Lafayette, complete with a collection of cute and exotic animal friends.

Learn more on Facebook

Artwork by Kim Platt at Gallery R
Kim Platt's "Colorful Explorations" is a collection of cheerful and fun acrylic paintings inspired by the striking nature of Louisiana. This collection is a bright twist of playful color featuring the unique flora and fauna of Louisiana.

Learn more on Facebook.

Lafayette Arts & Fleas Market
Visit the Lafayette Arts & Fleas pop-up market at Parc de Lafayette to find a fresh mix of handcrafted goods, art, and vintage clothing.

Learn more on Facebook.