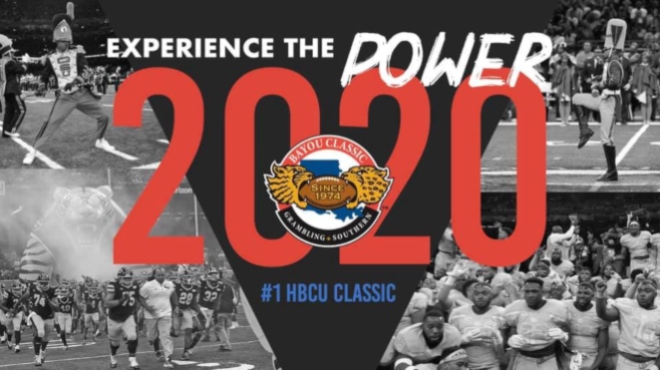 One of the biggest cultural sporting events in Louisiana is the Bayou Classic. It is six months away. The Covid-19 public health crisis is gripping Louisiana. Will the Bayou Classic happen?
Bayou Classic officials have released this statement: As of today, an official decision has not been reached as it relates to the 47th Annual Bayou Classic scheduled for November 28, 2020. At this point, we are moving forward with 2020 planning as usual, and we will be prepared for any decision that is reached by officials. The Bayou Classic team will remain in constant contact with local and state officials as well as the administrations of Southern University and Grambling State University. We will continue to keep everyone informed as we receive more information. The health and safety of our community is our top priority.
New Orleans Mayor, LaToya Cantrell, is recommending that organizers of large events in the Big Easy this year, reschedule for 2021.
Can it really be the "Bayou Classic" if it is not held in the Bayou State? Plans for the 47th Annual Bayou Classic showdown between the Grambling Tigers and The Southern Jaguars are proceeding as scheduled. If it does happen this year, it will look and feel very different in the year of social distancing. Stay connected for more updates.