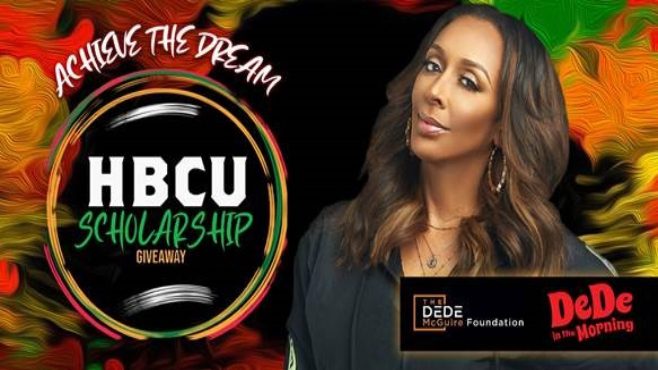 DeDe in the Morning is helping college students achieve their dreams. The "Achieve The Dream" HBCU Scholarship is presented by The DeDe McGuire Family Foundation. For Black History Month, DeDe and her foundation will award five students a $2500 tuition scholarship for study at an HBCU.  Applicants must be 17 years of age or older, a U.S. Citizen or Permanent Legal Resident of the United States and currently enrolled or accepted at their school in order to qualify.
Submit applications at dedemcguirefoundation.org.  Submissions begin February 1st and will end February 25, 2022 at 11:59PM.  All winners will be announced on February 28th,
  The DeDe McGuire Foundation continues to support college students pursuing higher education at Historically Black Colleges and Universities around the country.  Historically black colleges and universities (HBCUs) are institutions of  higher education in the United States. These schools were established before the Civil Rights Act of 1964 to serve the black community.