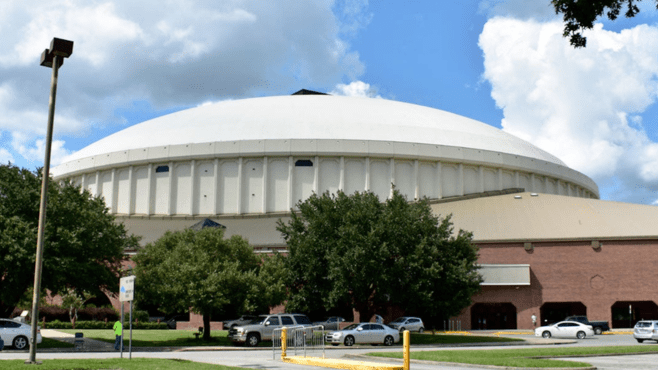 Due to multiple events in the area of the Cajundome and Cajun Field, parking will be quite the issue on Thursday night.
For the Louisiana Ragin Cajuns football game against Southern Miss, reserved parking passes will be required to park at Cajun Field. Otherwise, free parking will be available at the LITE center across Congress St from Cajun Field. There will be no parking allowed at the Cajundome due to the LHSAA State Volleyball tournament.
For the volleyball tournament at the Cajundome, there is handicap parking available at Gate 12 on Reinhardt St and Gate 8 on Congress St. Handicap placards must be visible upon arrival. General admission parking will be at the Cajundome Gate 8 off Congress Street.
Free general admission parking for the volleyball tournament and the football game on Thursday night will be available at the LITE center.
When traveling to these events, please add some time for traffic so that you won't be late for your event.
Source: Cajundome