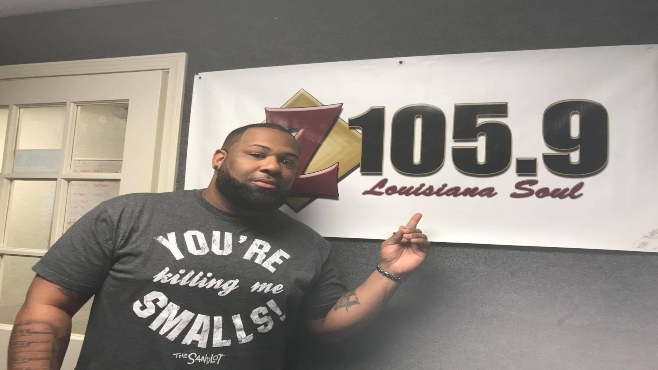 Zydeco musician Chris Ardoin is recovering after being treated for a gunshot wound. He hit by a bullet Friday August 6, 2021 at the The Louisiana Mudfest aka the Zydeco Bike Fest. The shooting occurred around 1 am in Colfax, Louisiana.
According to Grant Parish Sheriff Steven McCain, multiple people started shooting in the crowd and at the stage. Chris Ardoin who was performing at the time of the shooting was hit in the back by one of the bullets. The shooting was confirmed by his wife on The Chris Ardoin Facebook Page:
The statement reads:
"Hello everyone this is Kerri, Chris' wife. Yes, unfortunately tonight he did get shot in the back on his right side while on stage. Doctors said thankfully he's a built guy. The bullet didn't penetrate his lung and stopped near his ribs. We are currently in the hospital. Please keep him in your prayers and will update you all later!!! Thanks"
A 14-year-old was also shot. Both victims are described as having moderate injuries. The Grant Parish Sheriff's office says, there were thousands of people at the event and many of them immediately began trying to leave when the shooting started. A 911 call stated there were two people with guns that jumped onto the running boards of a vehicle that was trying to leave. Deputies were able to arrest those two and they are in jail.
The Zydeco Bike Fest/Louisiana Mudfest scheduled for the next day was cancelled. If you have any information about the people responsible for the shootings, please call 318-627-3261 or the information can be submitted anonymously to https://www.grantso.org/tipsubmit
source: Facebook, Grant Parish Sheriff Office