DeDe McGuire, the hardest working woman in radio. A trailblazer and industry leader who has been entertaining radio audiences for years.
Entertaining, empowering, and enlightening are just a few words that describe the powerhouse media mogul. This talented and award winning personality is one of only a few women nationwide to have her own morning show. After co-hosting the nationally syndicated radio program "The Doug Banks Show", DeDe now hosts her own nationally syndicated radio show, "DeDe in the Morning", now heard weekday mornings on Z105.9!
DeDe is the host of "DeDe in the Morning" on Z105.9. The show is on air Monday through Friday from 5AM until 10AM. The show also features co-host Lady Jade and comedian Mike Shawn as well as New Haven's own Darryl Huckaby with local news and giveaways!
Like many morning shows, it's a mix of the silly and the serious, with discussions ranging from news topics, hip-hop culture, and community events, to comedy bits like the "Mad Minute," in which listeners prank-call friends and relatives, stirring them up into bleeped-out freenzies.
Call into the show: 1-833-TALK2DD
Listen to "DeDe in the Morning" live weekdays on Z105.9 from 5AM until 10AM or stream online at www.z1059.com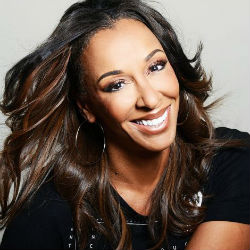 Mon-Fri | 5a-10a
---