Mon-Fri | 5a-10a
DeDe McGuire, the hardest working woman in radio. A trailblazer and industry leader who has been entertaining radio audiences for years.
DeDe in the Morning is a radio show about the REAL-LIFE, DRAMA, AWKWARDNESS and FUN found in relationships!
The show makes DeDe's Listeners and Fans laugh with the Mad Minute Prank Call, recurring REAL characters, revealing personal stories, REAL Talk, snaps and other interactive and relatable content on top of today's Hot Topics.
"DeDe in the Morning" on Z105.9. The show is on air Monday through Friday from 5AM until 10AM. The show also features co-host Lady Jade and comedian Michael Shawn!
DeDe McGuire:
The hardest working woman in radio, DeDe McGuire, she has made many impacts in the industry and is trailblazer for many influencers today. DeDe has appeared on top networks such as CNN, Fox, and OWN, as well as interviewed many celebrities such as Jay-Z and Beyoncé. Her skills make her a powerhouse media mogul, but she is also passionate about education for young women which contributed to the growth of The DeDe McGuire Foundation. DeDe's organization provides scholarship to women whose higher education was interrupted or derailed because of family, personal obligations or financial distress. She is a legend, leader, and change maker in the world, full of energy, and a high fashion sense.
Lady Jade:
Known as radio's sweetheart with a bright and humorous personality, Lady Jade is one of the sweetest people you will ever meet. She is from Dallas, TX, a graduate from Texas State University, and a member of Delta Sigma Theta Sorority, Inc. Lady Jade's experience as a personality goes far beyond radio as she is a leader in the community, influencer for young women, and has had several guest appearances across the country. Lady Jade's witty personality, transparency, and honesty are shown on and off air as she tells her truth through her relationships throughout her life. You will always catch her with a bright smile, especially when she is with kids because they inspire her daily.
JJ Williamson:
Jackson, Mississippi native "JJ from the Sip" joins DeDe in the Morning cast in 2021. JJ is most notably known from his sold-out and award winning solo comedy performances across the country and as the opener for one of the Original Kings of Comedy, Cedrick "The Entertainer". Film credits include Johnson Family Vacation, Even Odds, and No Filter the Film. Major Network appearances on HBO, BET and more. Even with his busy schedule JJ still finds time to give back by performing for the US troops. From his hysterical catch phrases to that country twang, audiences find JJ's humor relatable and infectious. JJ loves golf, raising his son and the Falcons.
Call into the show: 1-833-TALK2DD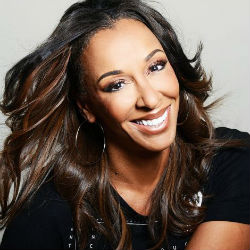 Mon-Fri | 5a-10a
---