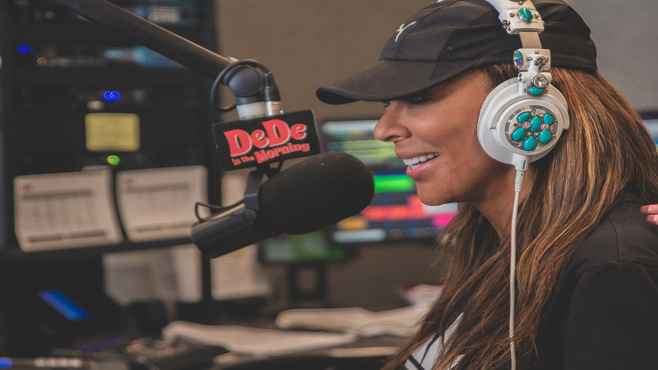 There's excitement coming to morning radio in Lafayette. Get ready to laugh with the "Queen of Morning Radio" DeDe McGuire on the all-new Z1059. Monday through Friday from 5 am to 10 am and Saturday mornings from 5 am to 9 am. DeDe in the morning features the Mad Minute Prank Call along with her take on today's hot topics, relationships, and life. Lady Jade and Michael Shawn, co-host and Gary Saunders is the producer.
She is no stranger to our area, you may remember her as the co-host of the nationally syndicated "The Doug Banks Show." Follow her on Instagram @DeDeinthemorning and DeDeMakesMeLaugh.com https://www.dedemcguire.com/
DeDe has appeared on CNN, FOX, Oxygen, and BET, and has interviewed world leaders from President Obama to Hillary Clinton, and celebrities such as Jay Z and Beyoncé. She is a philanthropist, community activist, mentor, volunteer, and media star. She has been recognized within her industry and community. Some of her accolades include the International Black Broadcasters (IBBA) Lifetime Achievement Award (2013); winner of The Elite News Communications Award (2014); Shades of Success Honoree (2014); Dallas Local Love Pioneer Award (2017), and she was named one of the Top 25 Women in Dallas by Rolling Out Magazine. She considers herself the hardest working woman on radio. Get up and start your day with DeDe in the Morning on Z.