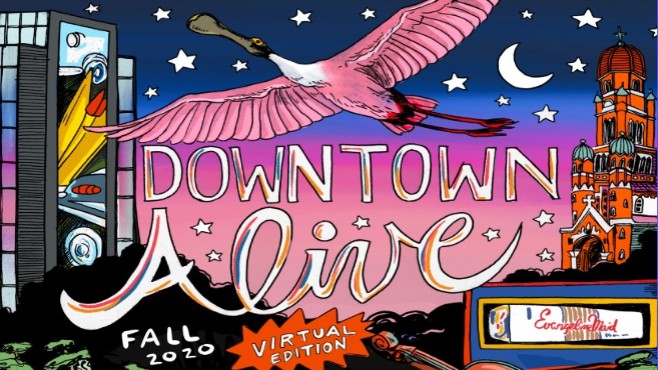 With public interest in mind, Downtown Alive! announced that they will once again go virtual for their fall 2020 schedule.
The 37th season of Downtown Alive! is presented by Evangeline Maid and will be streamed online from Rock'n'Bowl® de Lafayette in the heart of Downtown Lafayette. DTA! will take place on Friday nights, with streaming beginning at 6 pm. Viewers can watch the virtual live performances by tuning in to the Downtown Alive! facebook page at https://www.facebook.com/downtownlafayette.
The season will kick off on Friday, September 18th, featuring Curley Taylor and Zydeco Trouble's bluesy zydeco blend. Other notable performances include the funky soul stylings of DG & The Freetown Sound; a second helping of Zydeco courtesy of Rusty Metoyer and the Zydeco Krush; a dash of down-home Cajun from the Daiquiri Queens; and a season wrap-up with a Who's Who of Acadiana musicians with the Blue Monday Allstars.
Below is the full lineup for the Fall 2020 virtual concerts.
Friday, September 18
Curley Taylor and Zydeco Trouble (Zydeco)
Friday, September 25
DG & the Freetown Sound (Funky Soul)
Friday, October 2
TBD
Friday, October 16
Rusty Metoyer and the Zydeco Krush (Zydeco)
Friday, October 23
Daiquiri Queens (Cajun)
Friday, October 30
Blue Monday Allstars (Blues)