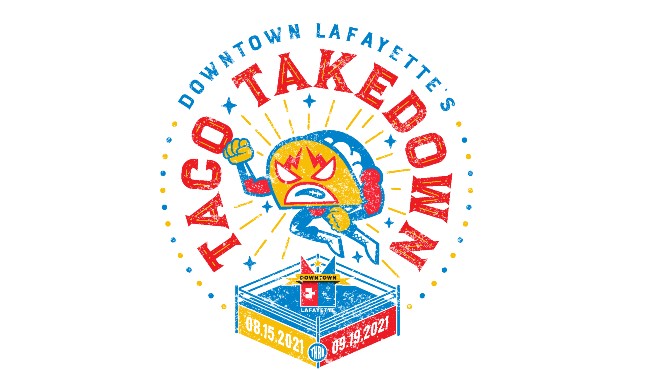 Local businesses across the Acadiana area will be looking to lay the snackdown on the competition when they square off in the culinary arts with the third edition of Taco Takedown.
Downtown Lafayette made the announcement on Thursday that they were bringing back their "Downtown Snackdown" where 16 Downtown restaurants will compete to become the undisputed Taco Takedown Champion. The event begins on August 15th and will conclude on September 19th.
"Downtown Lafayette is proud to be home to a large concentration of locally-owned and operated, one-of-a-kind restaurants that provide something for everyone," DLU Director of Programming and Engagement Jamie Hebert said in a release, "We invite Acadiana to join us in tasting these delicious dishes and cast their votes online! These sales will boost revenues for our downtown restaurant economy and will encourage people to visit our retail shops, salons, and music and entertainment venues as well."
Downtown restaurants, familiar and new, will come together to introduce their take on the best taco. From the classic fish taco to smoked brisket, Vietnamese-inspired bao buns, and a healthy bowl alternative, this competition will showcase various flavors for all Downtown guests to enjoy.
Participating restaurants in the Downtown competition will include Agave Downtown, Black Cafe, CENTRAL Pizza & Bar, Grocery Tavern & Delicatessen, Handy Stop Market & Cafe, Hideaway on Lee, Johnson's Boucanière, La Carreta Lafayette, Luna Bar & Grill, Pamplona Tapas Bar, Pat's Downtown Lafayette, Pop's Poboys, Rêve Coffee Roasters, Spoonbill Watering Hole & Restaurant, Tsunami Sushi Lafayette, and TULA Tacos +
Amigos.