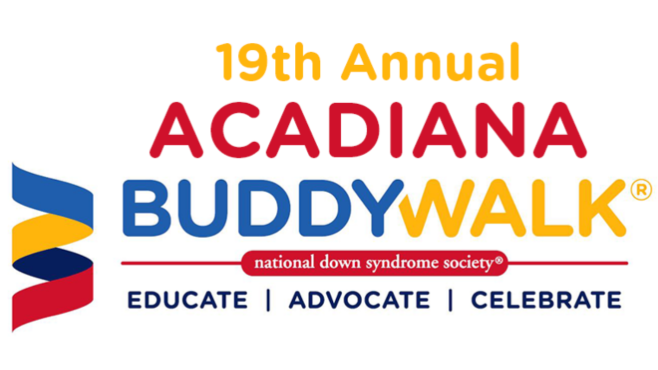 The 19th annual Buddy Walk from the Down Syndrome Association of Acadiana and the National Down Syndrome Society is on Saturday, October 28th.
This event is a great fundraiser for the DSAA and is going towards an amazing cause. Chances are you know someone who has Down Syndrome and this is the perfect chance to show your support.
The event will take place at Parc International in Downtown Lafayette. The walk will begin at 10 a.m. and the event begins at 9 a.m. For just $20 you can register to walk in the event. Registration comes with a t-shirt, bag, lunch, and participation in all the activities the event has to offer.
For more information, you can visit www.ds-stride.org/acadianabuddywalk or by visiting the Down Syndrome Association of Acadiana's Facebook page.