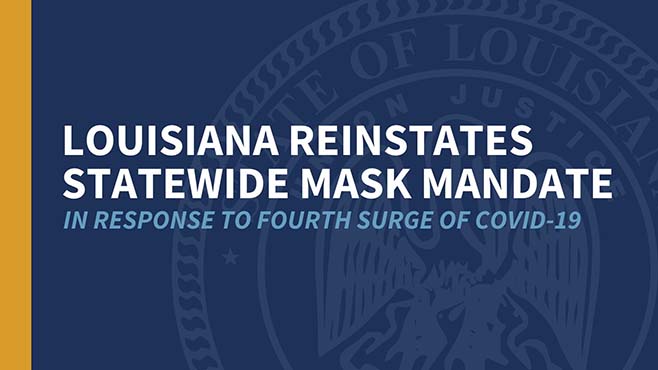 Governor John Bel Edwards announced at Monday's COVID-19 news conference that he will be reinstating an indoor mask mandate. The new mandate will go into effect on Wednesday, August 4th and is scheduled to last for at least one month.
"Today, I am reinstating Louisiana's statewide mask mandate indoors for all people ages 5 & up as COVID-19 cases & hospitalizations continue to rise across Louisiana, threatening the ability of hospitals to deliver care."
The mandate applies to anyone ages five or older, in all public places in the state including the class room. This includes people who have been vaccinated.
While the new mask mandate doesn't start until Wednesday, the governor urged all residents to start wearing masks indoors immediately.
During Friday's press conference, Gov. Edwards stated that he was strongly considering implementing a new mask mandate.