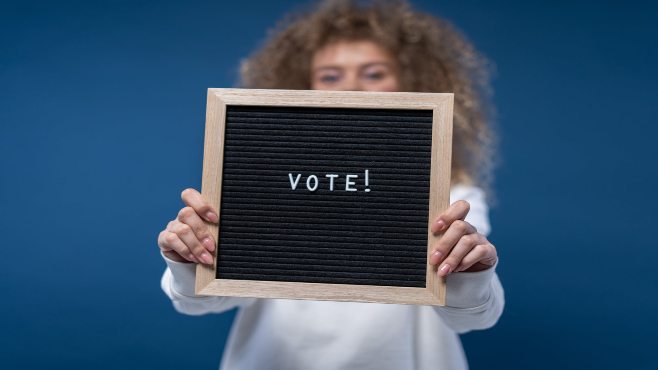 Now more than ever it is important to vote, and encourage others to register and cast that vote. Election Day is Tuesday, November 3, 2020. Louisiana offers absentee ballots by mail to voters who will be unable to vote in person. All other voters are expected to vote in person. Louisiana offers early voting.
Register to vote http://www.geauxvote.com
The deadline to register online to vote is Tuesday, October 13, 2020.
The deadline for registering by mail to vote is (postmarked by) Monday, October 5, 2020.
The deadline to register in person to vote is Monday, October 5, 2020.
The deadline to request a ballot by mail is (received by) Friday, October 30, 2020.
The early voting period runs from Tuesday, October 20, 2020 to Tuesday, October 27, 2020, but dates and hours may vary based on where you live.
Check your voting status here: https://voterportal.sos.la.gov/Home/VoterLogin
You can also register to vote every Saturday September 12 – October 3 at the following locations.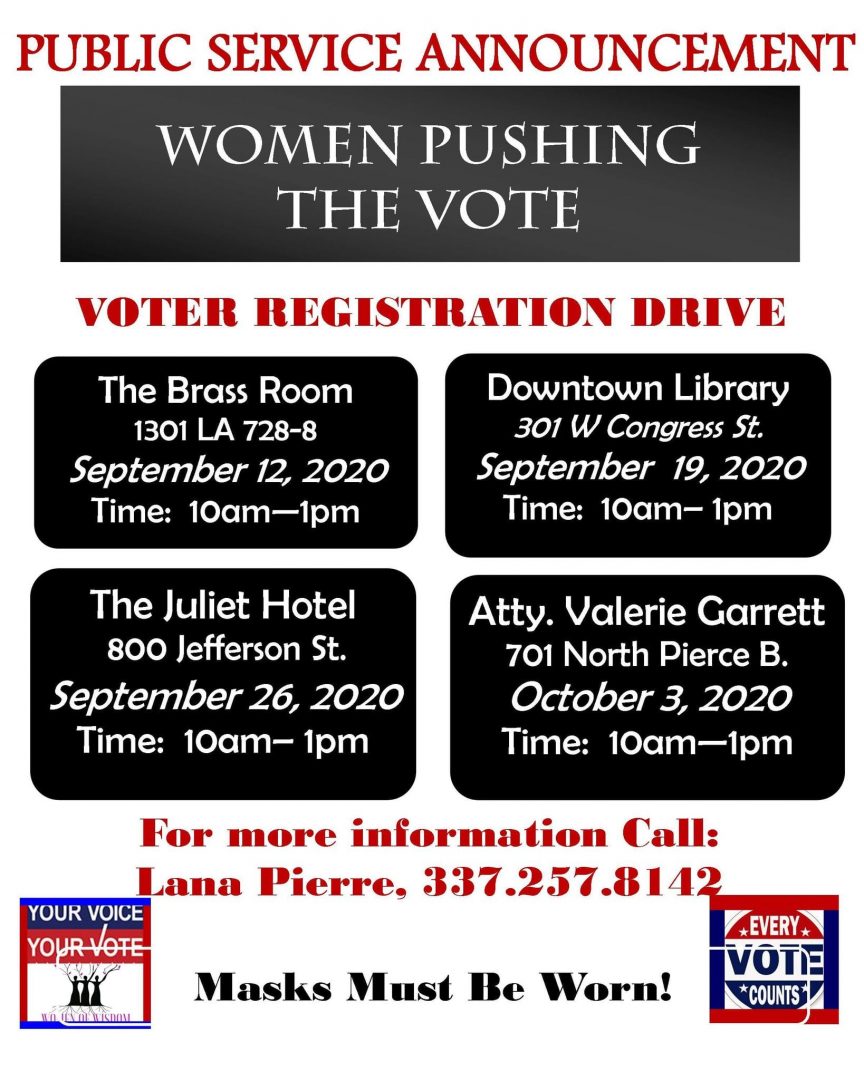 Vote on Election Day
Voters registered in Louisiana can look up where to vote in your parish.
What to bring
You will be asked to show photo ID to vote in Louisiana. Acceptable forms of photo ID include: a Louisiana driver's license or special ID card; LA Wallet digital driver's license; a United States military identification card that contains the applicant's name and picture; or some other generally recognized picture ID that contains your name and signature.
Voters without ID: If you are unable to provide ID, you may still cast your vote by signature on a voter affidavit.