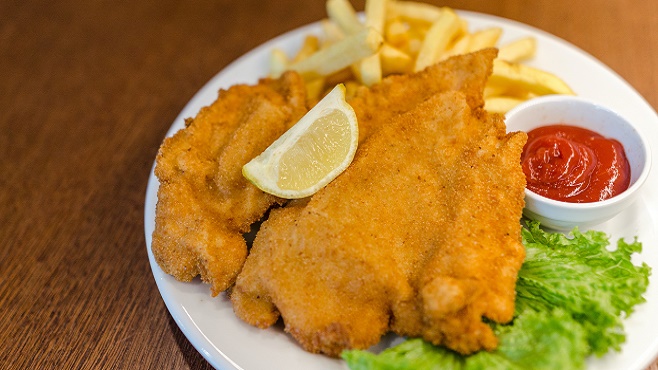 Carnival season is over. With the advent of the Lenten season, here come the Friday fish fry all over Acadiana.

Knights of Columbus council 1897, Rayne
$10/plate. Includes fried catfish, fries, coleslaw, and Hawaiian roll. Every Friday during Lent except Good Friday. To Preorder, Call or text (337) 581-9708 or (337)789-1120 or (337) 581-2306. Pickup is from 5:45 pm 'til sold out. 300 S. Adams Ave., Rayne.

KC 1286
Catfish po'boy with chips $8 Fridays during Lent. 10:30 am to 1 pm 1001 St. John Street in Lafayette, La. 70501.
Holy Cross Catholic Church
5:30 pm – 7 pm or while food lasts $12 for fried catfish, French fries, hush puppies, and coleslaw. Little Shepherds Preschool will sell treats, also. Friday, February 24th thru Friday, March 31, 2023.
St. Edmond Catholic Church
Fried fish, homemade potato salad, homemade coleslaw, and buttered bread for $10. Every Friday except Good Friday. 4:30 pm – 7:00 pm. Drive-thru only. Pickup at 4131 W Congress St, Lafayette.
St. Pius X Catholic Church
Excludes Good Friday, 5 to 7 pm or 'til they run out. Fried catfish filets, coleslaw, and potato salad, $10 each. Deserts, $1.00. Dine-in or pick-up. Condiments, utensils & soft drinks are available. 600 Kaliste Saloom Rd, Lafayette.
Sts. Leo Seton Knights of Columbus
Fish plates are $9 every Friday during lent except Good Friday. Includes fish, potato salad, coleslaw, and bread. Pickup at 610 Raintree Trail, 5 pm 'til they run out.

Source: KATC