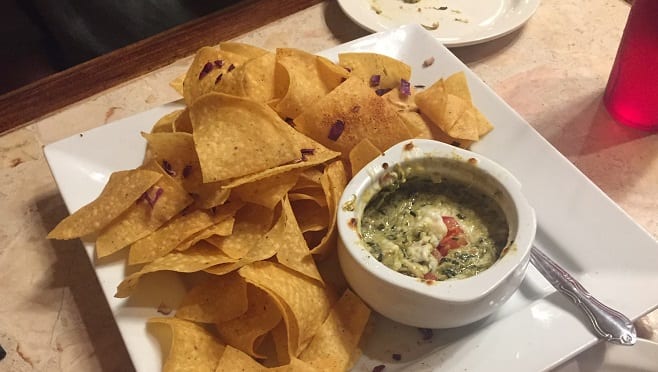 This week on Lundi Love, Mustang 1071 is showing some love to La Pizzeria in Lafayette on Ambassador Caffery.
There are so many local eateries in Lafayette a lot of times you end up eating at the same place time after time. Well, La Pizzeria had been on my radar for a while but I never had a chance to go and try it out. A friend of mine likes to drink wine at La Pizzeria. Finally, I had a reason to go!
Last week, my son was selling cards that offer discounts for his football team. I bought one, of course. La Pizzeria was one of the restaurants on the card. It offered a free order of the Spinach and Artichoke dip appetizer. We decided to take advantage of this deal and head to La Pizzeria.
La Pizzeria is a local Italian restaurant owned and operated by the Elkins and Steward families. They offer Italian dishes with a Cajun touch.
The dining room is smaller than I imagined. But I liked the relaxed and casual atmosphere. The servers greet you at the door with a friendly smile. As soon as we sat down, I flashed the card and ordered the dip. The Spinach Artichoke was cheesy! I could taste lots of different types of cheeses. They served it in a bowl on the side of a big plate of chips. We loved it. It didn't last long. My daughter ordered the Chicken Alfredo. I ordered the Garden of Delights salad with shrimp added. The food was fresh and filling. We both had to take home the rest of our food to finish later. I think the appetizer did us in.
For this reason,  I think it is time to go a revisit this delicious Cajun-Italian restaurant. You can check out the menu online before you heading to the restaurant. They have pizza, pasta and more. The service was friendly. The manager visited each table. La Pizzeria definitely has delicious food. We loved it which is why this place is getting some love on a Monday.