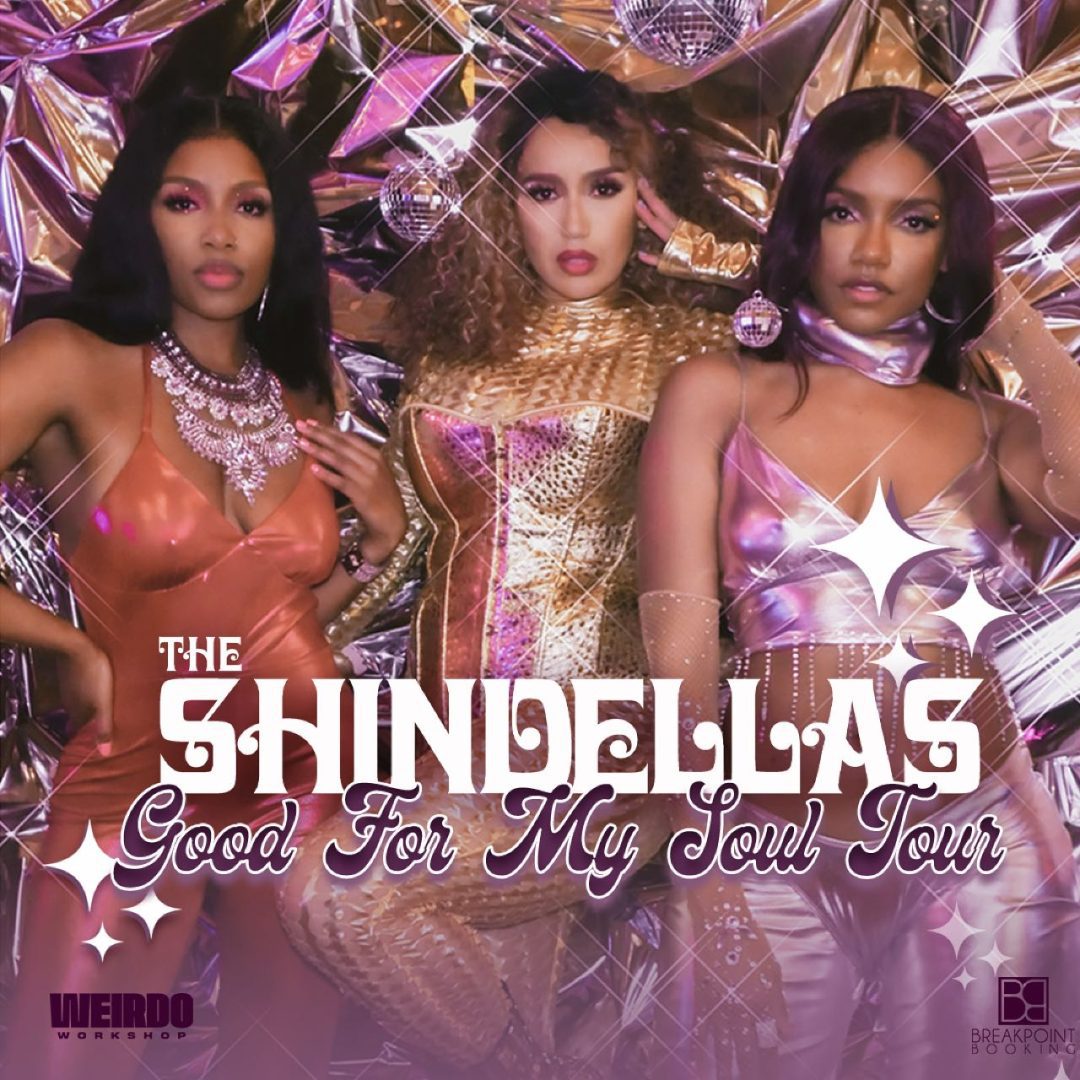 The Shindellas, at their core, are pitch-perfect. Their tone is penetratingly beautiful. The Shindellas will release their sophomore album "Shindo" October 20th, 2023 via Weirdo Workshop/Thirty Tigers and it's Top 20 Billboard R&B Airplay chart lead single, "Last Night Was Good for My Soul", is available now on all streaming services!
Since hitting the scene back in 2017, The Shindellas, (Kasi Jones, Stacy
Johnson, and Tamara Chauniece), who hail from the music city of
Nashville, have been on a mission to impact music with their unique
sound and style.
Hand-picked by Multi-Grammy-nominated producer
and songwriting duo Chuck Harmony & Claude Kelly (Rihanna, Miley
Cyrus, Jazmine Sullivan, Ledisi, Fantasia, and more), The Shindellas were
fueled by the opportunity to make music that would not only maPer to
them but ring true to the listeners. As a result, the ladies tapped into
retro sounds of R&B/Soul influences with a modern twist to bring forth
a sound they dubbed as 'New American Soul' with hints of The Clark
Sisters, EnVogue, The Pointer Sisters, and LaBelle. Celebrity fans include
names like Beyonce, Missy Elliot, and Anita Baker.
They made history as the first R&B band to perform at the 2021 CMT Awards, and performed on the 2021 "CMA Country Christmas." The Shindellas have been featured on NPR, appeared at the ESSENCE Festival. The future is bright for this dynamic fun group. Meet The Shindellas.