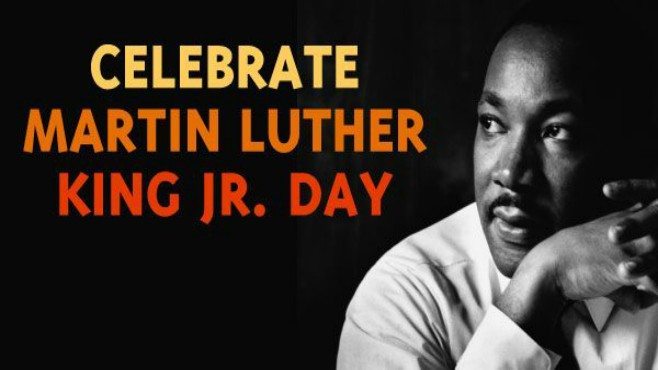 MLK Day is the only federal holiday designated as a National Day of Service This is a day to volunteer to improve our communities. On Monday, Jan. 16, and the days surrounding, Z1059 encourages you to engage with your community for positive change and support the celebrations of Dr. King's legacy of social justice and equity.
Vermillion Parish
THEME: "TOGETHER WE ARE THE DREAM" MLK PRAYER BREAKFAST Saturday, January 14, Doors open at 8:30. The MLK program and breakfast start at 9 am at Mt. Triumph Baptist Church 300 S. Lamar Street in Abbeville. Guest speaker will be cardiologist Dr. Corwin Thomas."KING FEST" CHURCH SERVICE – Sunday January 15 at Praise Church 320 N Lyman Street in Abbeville. The guest speaker is Mrs. Lawana Stokes Director of the South Louisiana Community College. MLK STUMP SERVICE Monday, January 16 at 9:30 am The line us is at the Greater Pleasant Green Baptist Church at 10 am at the corner of Green & Joiner Streets. MOTORCADE TO MCKINLEY-SCOTT PARK Monday, January 16 MONDAY, 10:30-11:00 am Starting from Greater Pleasant Green B.C. parking lot MLK CELEBRATION 11am – 12 noon at the McKinley-Scott Park. For more information contact Theresa Holmes 504-236-0801, or Elbert Dawson 337-893-2766.
Lafayette Parish
Martin Luther King, Jr. Mass & Award Celebration The Office of Black Catholic Ministries, will host the Rev. Dr. Martin Luther King, Jr. Mass & Award Celebration, Friday, January 13, at 6:30 pm at the Cathedral of St. John the Evangelist 914 Saint John Street. this mass recognizes individuals who have exemplified the characteristics and heroic virtues of Rev. King and have contributed to their local faith community substantially, according to the Diocese of Lafayette. More information can be found on the Diocese of Lafayette Facebook page.
"The Art Album" Friday, January 13, 2023 In honor of Martin Luther King Day, Maison Freetown in Lafayette "The Art Album" is a exhibit of work by artist Ky Beaux combining two mediums: art and music. This interactive visual and musical exhibit is a new storytelling experience. The project conveys the message that Black boys have always been fly and can shoot for the stars. Experience the exhibition on opening night from 7 to 10 pm at 800 East Vermilion Street, Lafayette.
MLK Day of Service Saturday, January 14, 2023 Lafayette Habitat for Humanity in partnership with Lafayette Consolidated Government and the local Coteries will host community-wide, hands-on projects starting at 9 am as part of the MLK National Day of Service initiatives. Volunteers will partner with neighborhood organizations in Lafayette's Northside to coordinate and execute beautification projects that will improve the quality of life of local residents. They will be building garden beds, planting and mulching trees, cleaning corridors and the neighborhood. To register and volunteer, click here.
Annual MLK Celebration Monday, January 16, 2023 The Martin Luther King, Jr. Holiday Committee of Lafayette is hosting the Annual MLK Celebration. This year's theme is "Living the Dream" — "Our Actions, Together, Impact Change Within Our Community." All activities will be held at the MLK Recreation Center at 309 Cora Street. The day will begin at 8:30 am with prayer breakfast. From 9:45 am to 2 pm, experience community exhibits and visit booths. BBQ plate lunches will be provided by Laura's II from 11 am to 1:30 pm. The evening commemorative program will start at 6 pm.
Blue Cross, Healthy Blue and Entergy Sponsoring 200,000 Meals for Louisiana Families Thursday, January 19, 2023 Blue Cross and Blue Shield of Louisiana, Healthy Blue and Entergy will sponsor 200,000 meals at food banks statewide in recognition of Martin Luther King, Jr. Day, which is a National Day of Service. Volunteers from these organizations will pack the meals at a series of events benefitting Louisiana food banks. A meal-packing event will take place from 10 am to 1 pm at Second Harvest Food Bank in Lafayette at 215 E Pinhook Road. For more area sites around the state hosting meal-packing events in honor of MLK, visit Entergy's website.
Acadia Parish
"It Starts With Me!" Monday, January 16, 2023 The 2023 Annual City-Wide Dr. Martin Luther King, Jr. Program at the new MLK Center and Rayne Civic Center. Celebrating the life of the civil rights m leader and the legacy of Dr. King. The theme for the 2023 program is "It Starts With Me!" The day will begin at 8:30 am at the new MLK Center located at the corner of Martin Luther King Drive and Lyman Avenue for the "Remembrance Walk" to the Rayne Civic Center where the main program will begin at 11 am. A flag raising is at 9:45 am at the Civic Center, followed by a wellness fair at the Rayne Civic Center at 10:15 am. COVID-19 testing, vaccines and blood pressure screenings will be held.The MLK program begins at 11 am with a panel of guest speakers, youth entertainment, schools, churches and organizations, and awards for school MLK projects. Following the program, lunch will be served. In the event of inclement weather, all activities will be held at the Civic Center.
Iberia Parish
MLK Day Celebration Saturday, January 14, 2023 Iberia Christian Ministerial Federation is hosting a New Iberian MLK celebration on North Hopkins Street from 1 to 4 pm with free entry and pop-up shop vendors. Guest speakers include Bishop James Gardner and Dr. Fairies Hill. 38th Dr. Martin Luther King Jr. Annual March Monday, January 16, 2023 The annual Dr. Martin Luther King, Jr. march will start in Loreauville Park at 10 am, and end at Our Lady of Victory Church where a program will follow. The program will feature gospel singer and songwriter Joyce Sorrell To participate or for more information (337) 884-0067 or (337) 229-4072.
St. Landry Parish
The 41st Annual Rev. Dr. Martin Luther King, Jr. Celebration and Memoriam will be held at Holy Ghost Catholic Church 732 North Union Street in Opelousas. The program starts at 2 pm. For more information, contact Mrs. Rebecca D. Henry at (337) 945-5064.
Calcasieu Parish
The 2023 MLK Parade Monday, January 16, welcomes floats, cars, ATVs, sling shots, bands, and dance groups to participate. Lineup is from 8 am to 10 am at the Lake Charles Civic Center (north lot). The parade will start at 10 am when leaving the Civic Center. The route will head to Lakeshore to Broad to Enterprise to Mill to Lakeshore and back to the Civic Center ending at 12 pm. There will be an MLK community day immediately following the parade. For more information, visit Southern Touch Entertainment.