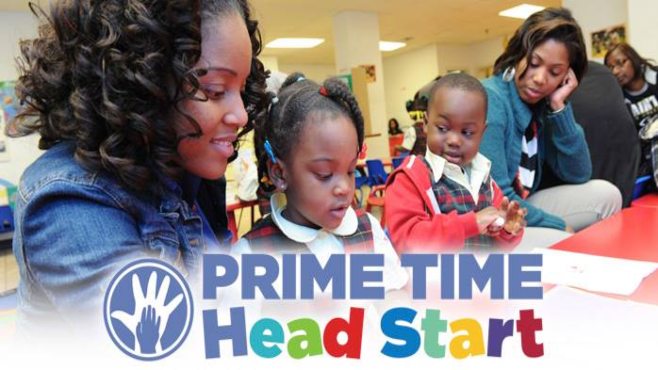 Head Start is getting a makeover. The Office of Head Start, through the Designation Renewal System, has selected PRIME TIME, Inc. to provide Early Head Start and Head Start services within Lafayette and Iberia parishes. With this grant, PRIME TIME, Inc. will serve 747 children, from six weeks to five years old, through a diverse set of free, humanities-focused program options as part of providing Head Start services to the area.
Join us to learn more about PRIME TIME Head Start and the plans for the Early Head Start and Head Start program in Lafayette in Iberia parishes.  Advanced registration is required whether participating in-person or virtually. https://www.primetimefamily.org/lafayette-iberia-parent-information-sessions/ The Virtual Parent Information Sessions in Lafayette are scheduled for Thursday, November 4, 2020
We are currently engaged in a transition period. We are working with the current provider and our partners to put all program components in place. This includes establishing and licensing centers, hiring and training staff, enrolling families, and setting up data and technology systems. Once this transition period is complete, PRIME TIME, Inc. will assume operation of the Lafayette/Iberia Early Head Start and Head Start program in January 2021.
Parents can learn more and may call (337) 347-6699 with questions. Those interested in employment opportunities may call (337) 399-0110.