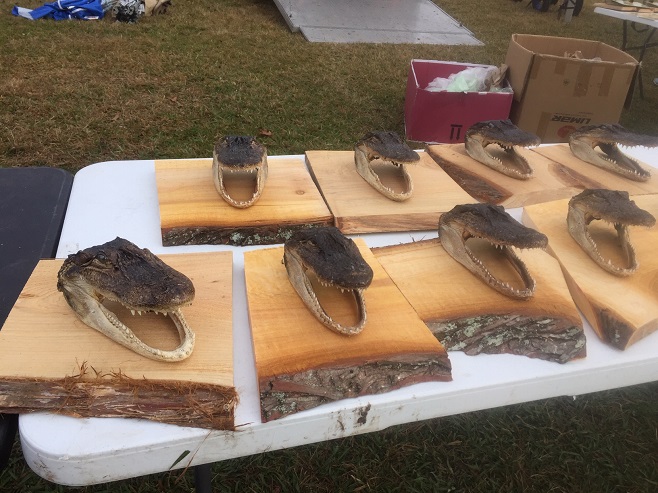 The Cajun Country Run is coming up at Acadiana Park in Lafayette Saturday, November 26, 2022. That's the Saturday after Thanksgiving! There are 5 events! Either race in Acadiana's Oldest Half Marathon, 10k Road or Trail, or 5k Road or Trail.
Sign up at CajunCountry.run.
This your chance to dress up in a holiday costume and run through Acadiana Park wearing a Santa Claus outfit, the Grinch, elf or any holiday theme! Or not you do not have to dress up! But if you are wearing a costume that represents the holiday spirit you could win a prize.
The top finishers are awarded Alligator Head trophies. Plus, prizes given to best costume and fastest Santa.
This event supports the nonprofit group, TRAIL. TRAIL is dedicated to building and maintaining outdoor recreation. TRAIL is making Louisiana a better place by creating places to hike, ride, run, and paddle.
Volunteer to help with TRAIL events! Volunteers get free food, drinks, and shirts. Sign up here.
Send email to [email protected]
T.R.A.I.L. Volunteer Registration Form
Source: Cajun Country Run, TRAIL