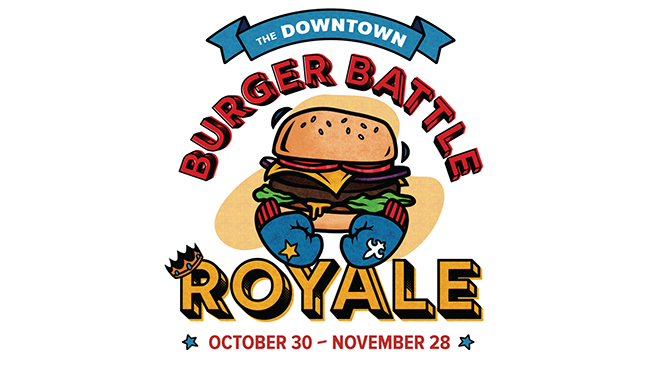 The Downtown Burger Battle Royale is a family-friendly initiative to encourage the community to support Downtown restaurants in whatever way they are comfortable during COVID-19 – delivery, toot'n'scoot (to-go), or dine in.
The event is a month-long competition among Downtown restaurants running from Friday, October 30th – Saturday, November 28th. It also doubles as a fundraiser for Downtown Lafayette Unlimited where $1 from every burger will be donated with a goal of raising $10,000.
Downtown Lafayette Unlimited is a private, non-profit corporation that aims to create cohesion amongst Downtown business leaders, advocate for their success, and market the district's assets. DLU strives to provide the private sector leadership and coordination needed for revitalization efforts, working hand in hand with the Downtown Development Authority to build a strong public-private partnership in downtown improvements. Membership is comprised of individuals and businesses from across Lafayette.
For more information, contact Maureen Dugas Foster, Director of Downtown Lafayette, at maureen@downtownlafayette.org.