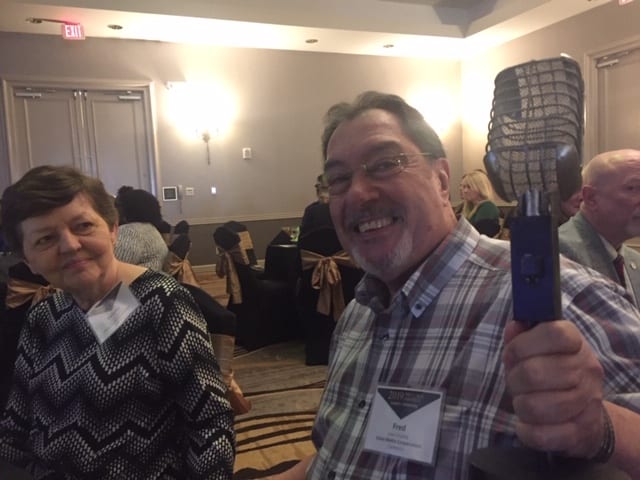 The Louisiana Association of Broadcasters (LAB) held it's annual Prestige Awards Ceremony at the DoubleTree Hotel in Lafayette. Every year the LAB recognizes radio and television broadcasters for outstanding performance.  They have held this competition for years to ensure broadcasters are held to the highest standards. There are many different categories.  This year, Delta Media had a full table reserved with nominations in two categories and surprisingly came home with two trophies and a plaque.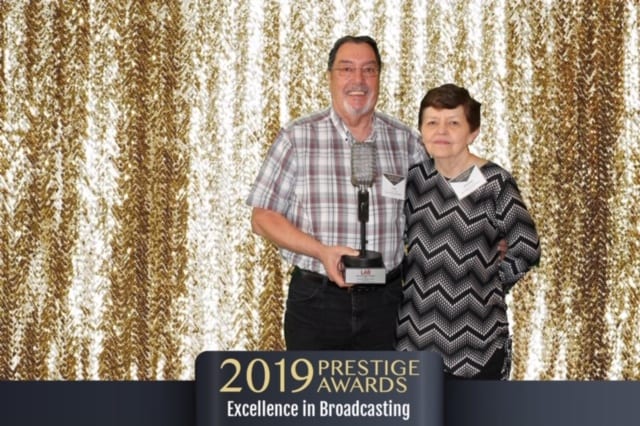 Mustang 107.1's Fred Charlie was awarded the Uniquely Louisiana trophy for his Saturday morning Cajun music program. The Fred Charlie Cajun Show is on Mustang 1071 every Saturday from 7 am to 11 am. The show features new and old Cajun songs. The show is conducted in the style of "old-fashioned" radio. Fred Charlie and his wife Dolores (most people call her Dee for short) travel all the way from Eunice with a case of CDs to host the radio program. The entire show is live and mostly spoken in French. Although Fred Charlie will repeat his sentences in English so everyone listening can understand the show. He has listeners from all over the world and all over Acadiana. He takes songs requests and does song dedications. Congratulations to Fred Charlie for keeping the Cajun culture alive in radio.
Delta Media's sports station 103.7 The Game took home two awards. The Louisiana Army National Guard awarded KLWB with a plaque for its role in helping the Louisiana Army National with public service announcements. And then103.7 The Game's Ben Love, the host of Bumper to Bumper Sports took home the trophy for Best Radio Show.