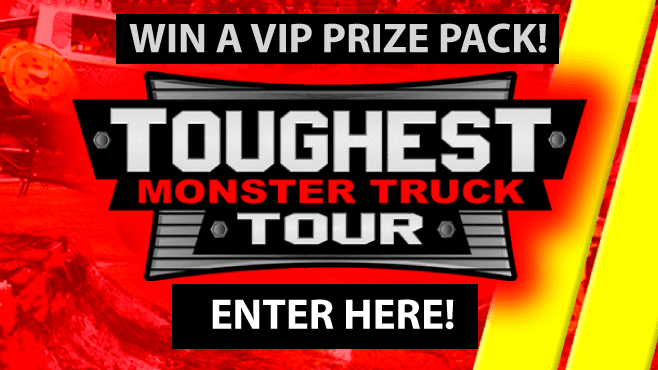 The Monster Trucks are returning to the Cajundome!!!
The Toughest Monster Truck Tour returns Friday and Saturday, March 17th and 18th. Z 105.9 has a VIP PACKAGE TO the TOUGHEST MONSTER TRUCK TOUR!!!
ENTER in the Z 105.9 Rewards Club.
The Monster Truck VIP PACKAGE Includes 4 tickets and access to the pit area, a merchandise certificate, and lunch with the truck drivers on that Friday.