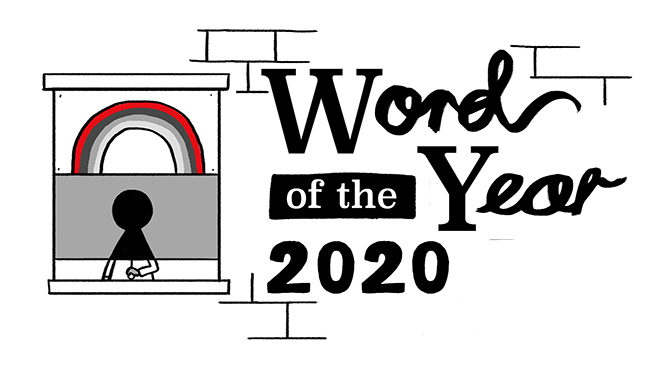 The 2020 Collins Word of the Year is: Lockdown. This is a word that has come to define our relationship in dealing with the ongoing pandemic.
lockdown (noun): the imposition of stringent restrictions on travel, social interaction, and access to public spaces.
Lockdown was chosen as Word of the Year because Collins detected over 250,000 usages in 2020 against only 4,000 the previous year. That is a 6,000% increase year over year.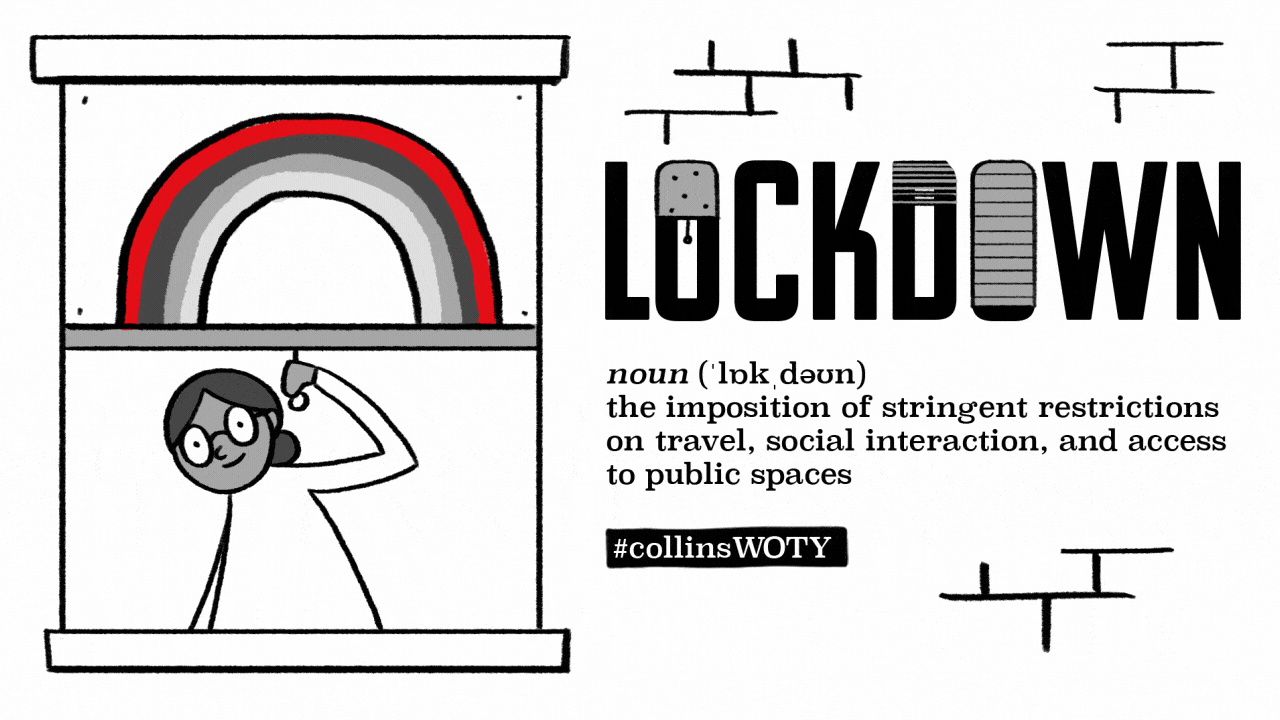 It's not surprising that the shortlist of words for consideration have a common theme: the pandemic. Here are the other words considered were:
coronavirus (noun): any one of a group of RNA-containing viruses that can cause infectious illnesses of the respiratory tract, including COVID-19. So called because of their crown-like appearance in electron micrographs.
furlough (noun): a temporary laying-off of employees, usually because there is insufficient work to occupy them; (verb) to lay off (staff) temporarily. From Dutch verlof, from ver (for) and lof (leave); related to Swedish förlof.
self-isolate (verb): to quarantine oneself if one has or suspects one has a contagious disease.
social distancing (noun): the practice of maintaining a certain distance between oneself and other people in order to prevent infection with a disease. Also called: physical distancing > social distance or socially distance (verb).
TikToker (noun): a person who regularly shares or appears in videos on TikTok.
BLM, the abbreviation for Black Lives Matter also made the shortlist after registering a 581% increase in usage.