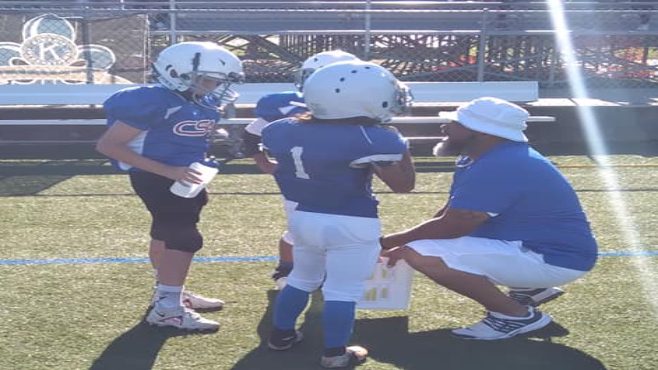 Due to concerns about the weather the games have been moved to Sunday. The Lafayette Park, Arts, Recreation, and Culture (PARC) Department's youth football teams will compete in the 71st Annual Turkey Bowl on Sunday, November 20 from 8 a.m. – 8 p.m. at Cajun Field. The tackle and NFL Flag Saints teams are excited about returning to Cajun Field. Admission is $5 for adults and $3 for kids. Food and drinks will be available to purchase.
Turkey Bowl Schedule
Tackle Teams
9 a.m. SATS Niners vs. CSA Niners
11 a.m. CSA Mites vs. N. Lafayette Mites
12:30 p.m. SATS Mites vs. CSA Juniors
2 p.m. CSA Seniors vs. SAT Seniors
Flag Teams
8 a.m. quarterfinal game, ages 4-6, Team Lutz vs. Team Adebo (team plays on half the field)
The following games are played simultaneously, each on one half the field.
3:30 p.m. semifinal games, ages 4-6
Team Lutz vs. Team Adebo: winner vs. Team Landry
Team Ingram vs. Team Hill
4:30 p.m. semifinal games, ages 7-9
Team Winston vs. Team Thomas
Team Tre'Quan vs. Team Kamara
5:30 p.m. semifinal games, ages 9-11
Team Jordan vs. Team Mathieu
Team Lattimore vs. Team Olave
6:30 p.m. championship games
Team Werner vs. Team Davenport, ages 12 and under
Winners of Semifinal Games will meet, ages 4-6
7:30 p.m. championship games
Winners of Semifinal Games will meet, ages 7-9
Winners of Semifinal Games will meet, ages 9-11