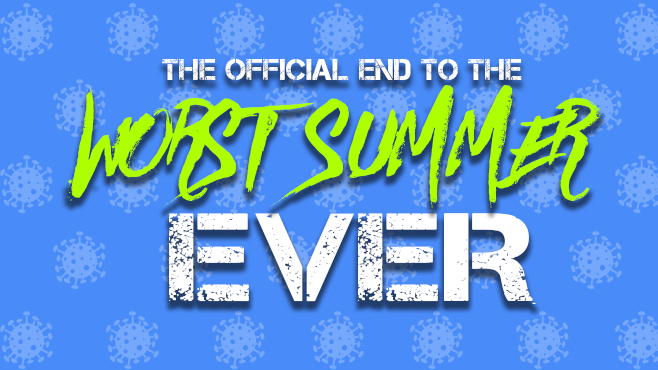 The COVID-19 pandemic directly impacted nearly every facet of life.
Kids went from learning in the traditional school house buildings to taking classes on computers at home. Live sporting events were paused and then brought back without fans and restaurants meanwhile roped off dining areas and took up curbside pickup service.
If you did manage to venture out into public you did so while wearing a mask and trying to stay six-feet apart to practice "social distancing."
The pandemic also threw the proverbial monkey wrench into summer vacation plans as music festivals were scrapped, beaches closed and more.
With the summer break officially over, and Governor John Bel Edwards announcing the state of Louisiana will now enter Phase 3, the employees of Delta Media Corp. look back on how this past summer break was disappointing for some, and surprisingly satisfying for others.
Tanya Ardoin (Mustang 107.1)
"Since the pandemic took over the world and our lives, it has been a period of stress and uncertainty. We worked from home, ordered take-out, wore masks and kept our distance from friends and family. Now looking back the experience was not at all bad. The pandemic forced us to slow down. I enjoyed the extra time I had at home. I cooked breakfast for my son every morning. Since his friends and everyone he knew was being quarantined, we had more time together. We baked cookies and cakes attempting new and complicated recipes on a daily basis. We exercised outside, watched movies, and had fun. Although that whole experience of being at home only lasted about a month. I am ready for life to return normal. My son is excited to go back to school and hoping have some football games to look forward to. It's been a long slow summer."
Charles Sagona (Delta Media Operations Manager)
"The thing I missed most this summer was live music. I usually attend a show atleast once a week. This summer I had plans to attend several music festivals, all of which were cancelled. At first, I enjoyed the Social Media live shows. The intimacy of seeing some of my favorite artist perform stripped down versions of their songs was refreshing but soon the novelty of it wore off and I craved the sound of amplifiers cranked to 11."
Louis Prejean (103.7 The Game)
"My summer was a little impacted by the COVID-19 pandemic. I don't do much outside of stay in and watch movies or sports so it didn't impact my summer all that much. Paige and I had a vacation planned this summer for the first time in years. We had to reschedule it to next year. I am lucky I was still able to work through the summer. I did miss move theaters and that was the part I missed the most. It's the worst summer ever because F9 got pushed back from May 2020 to April 2021."
Stephanie Smallwood (Z105.9)
"I never thought I would miss live music soooo much! No singing and dancing along with the praise team at church for Sunday service! No trail rides and the dance after the ride no festivals no concerts, no clubbing and no live Zydeco! This summer has taught me you never miss your music your live entertainment until it's taken away for good or at least for now. I will appreciate every note when the music comes alive again!"
Tony Woods (Z105.9)
"The Summer of 2020 was a little different from past summers. Ok, a LOT different. Ms. Gump was right, "you never know what you're going to get". I do know that we, the United States of America will come thru this stronger, we always do."
Brigette Rose (106.3 Radio Lafayette)
"In past years, my summers were full of activity. Radio station events, concerts, and comic-cons pretty much filled my summer calendar, leaving very little time for a beach trip, which was something I enjoyed a lot as a kid. Since everything was canceled this year, my boyfriend of five years and I took our very first trip to the beach together. Most of the trips we had taken together up until this point has been jampacked full of places to stop and people to see… But this was the opposite… it was a chance to appreciate the calm and beautiful surroundings, and appreciate each other. It was a time to reflect on the journey life has taken us up to this point. Everything that kept us so busy had come to a halt, which gave us time to appreciate even the simplest joys in life."