Z105.9 Welcomes the gospel stage play Testimony to the Heymann Performing Arts Center, Saturday July 22, 2023 at 7:30 pm.
You can be there. Win a pair of tickets to this play from the Z105.9 text club. Text the keyword "Testimony" to 337-283-8100 for your chance to win your way in to this inspirational play. To purchase tickets and for more information, go to testimonyplay.com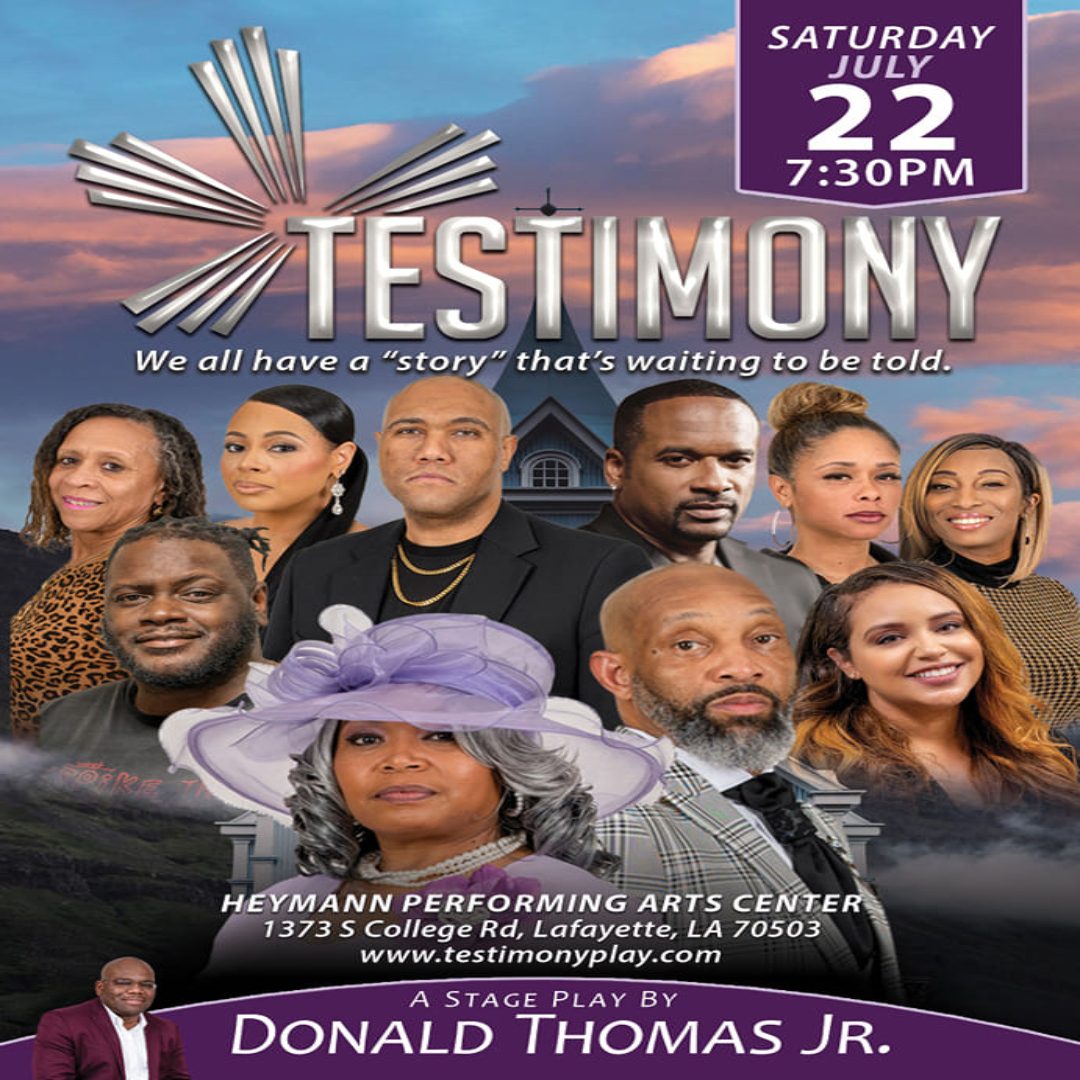 5th Sundays are always Testimony Sundays at Greater Redeemer Baptist Church in Drama, La, where the Rev. Johnny Jenkins is Pastor. Typically, your "regulars" give an account of everything they have accomplished since the last testimony service, but things are shaken up when Shondreka "Pudding" Green questions the monotony, purity, and validity of it all. Pudding, who is looking to share a recent move of God she encountered, is turned off by the way others seem to use it as a platform for self-glorification. Alongside her grandmother, Sis Ida, the eldest member of the church, they turn what started out as a normal Sunday into a day no one will soon forget. With strong personal testimonies from some of the members of the congregation, paired with the comical rhetoric of Deacon Brian and Sis Rose, the members of Greater Redeemer are taken on a spiritual rollercoaster ride. Emotions run high, as the various testimonies address such issues as infidelity, suicide, molestation, and the absence of a parent. As the member share their stories, their transparency opens the door for some much-needed healing. Driven by a score of some of the most powerful gospel songs past and present, "TESTIMONY" is a soul stirring look…….at ourselves.