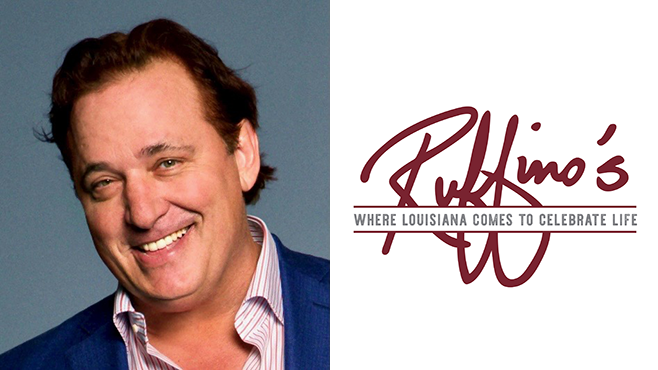 Ruffin Rodrigue Jr. loved greeting friends — and strangers alike — with a large smile and bear hug.
Former LSU star pitcher Ronnie Rantz found that out when he arrived on the Baton Rouge campus as a true freshman in the fall of 1990. A few days after settling into his dorm, Rantz met the star larger-than-life offensive lineman.
"I was walking in Broussard Hall and he saw me and came up to me," recalled Rantz, who now serves as the Louisiana Sports Hall of Fame Foundation President. "Ruffin said, "hey welcome to the team." I had to tell him that I didn't play football and that I was there to play baseball. With a big smile on his face he came up and hugged me and said, 'well damn, I was hoping that you would play football because we need some help."
The owner of Ruffino's in Baton Rouge and Ruffino's on the River in Lafayette died unexpectedly from a heart attack on Tuesday. Rodrigue was 53 years old.
"The heart Ruffin Rodrigue showed to all, every day, was incredible," Bumper to Bumper Sports host Ben Love said of the man who was a regular show guest and later became a friend. "Watching that left a mark on me. My heart breaks for his family, and I'm fortunate our paths crossed."
"He was just a great guy," friend and football analyst Mike Detillier said. "We had some good times and even better conversations. He always had a big smile and such a positive attitude toward life."
The Thibodaux native seemed destined to follow in the footsteps of his father Ruffin Rodrigue Sr. who played football at LSU from 1962 to 1964 and earned All-Southeastern Conference honors twice.
After graduating from Thibodaux High School, Rodrigue Jr. would go on to become a four-year letterman at LSU from 1986-1989, earning All-Southeastern Conference honors and helping the Tigers to an SEC Championship in 1986, a co-championship in 1988 and three bowl game appearances.
"He was a tough Bayou guy," Detillier said. "He was an outstanding football player at Thibodaux High School and LSU, just like his dad."
Rodrigue graduated in the spring of 1990 with a degree in marketing and then pursued professional football — playing for the World League of American Football until an injury ended his career.
Rodrigue would work for Mockler Beverage, a Budweiser distributor in Baton Rouge, before moving over to the hospitality industry when he joined friend and mentor T.J. Moran managed DiNardo's, an Italian-themed restaurant on Highland Road in Baton Rouge named after LSU coach Gerry DiNardo.
In 2000, Rodrigue, Moran and chef Peter Sclafani bought out DiNardo and renamed the restaurant "Ruffino's."
The restaurant with its Italian-Creole fusion menu and LSU memorabilia became an award-winning and immensely popular restaurant. Rodrigue would routinely come out and sing Happy Birthday in Italian to patrons.
In 2013, Rodrigue opened up a second location in Lafayette on the banks of the Vermilion River on Camellia Boulevard named "Ruffino's on the River" and quickly established itself as one of Acadiana's premier restaurants.Rodrigue was also known for being a champion of the hospitality industry — including most recently serving as advocate for having grants and aid given to restaurants impacted by the COVID-19 pandemic. The Louisiana Restaurant Association selected Sclafani and Rodrigue as the 2014 Restaurateurs of the Year.
"Ruffin Rodrigue began his journey with Ruffino's in 1998 with an understanding that he wanted to create something special, and not just another restaurant," Ruffino's Public Relations Coordinator Blanche Gallagher wrote in a statement. "His goal was to develop a place where people could come to Celebrate Life, regardless of the occasion."
Ruffino's announced Wednesday that it will remain open in order to help guests with their Thanksgiving needs -– continuing to celebrate life the way Ruffin would have wanted. As of Wednesday afternoon, funeral arrangements were still being arranged.
"I am in total shock and in disbelief," Rantz said. "I was with him two weeks ago. He had a larger than life personality. The thing he always did was that when he saw you he always gave you a big bear hug. And every time he left you he told you that he loved you. There will be a big vaccum in Baton Rouge and Lafayette, around LSU and the restaurant industry."